In the 1st installment of my series spotlighting team members from the ArtistsForAnimals team on Etsy's 1st anniversary 100 treasury challenge we met the lovely Carolyn Jenkins of forpawsandhome.
Today we meet artist, Allison, of TheSketchyLife
who made an incredible 14 treasuries to celebrate ArtistsForAnimals 1st anniversary! She told me,
"
I know, it was a crazy day, but sooo much fun."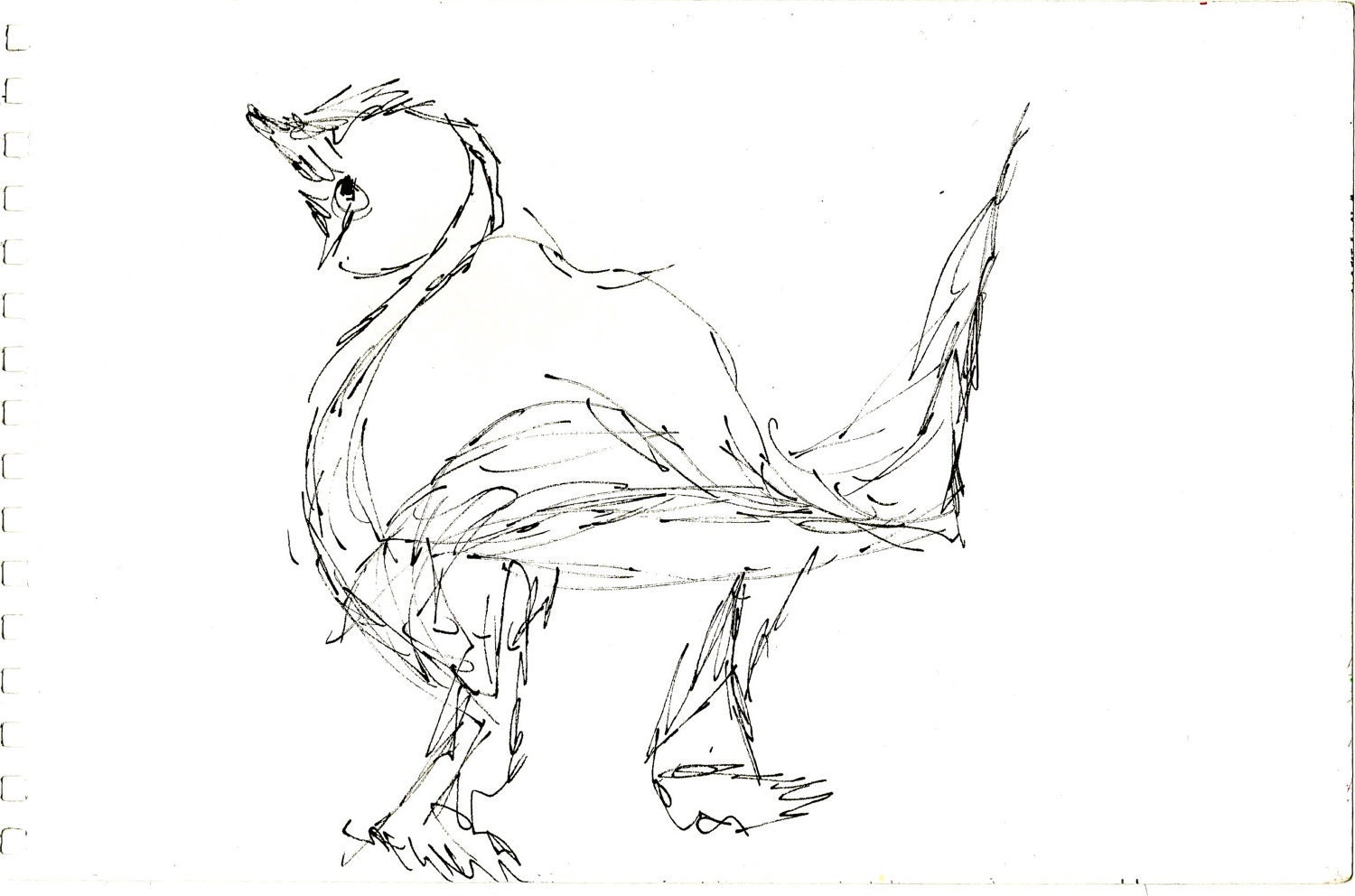 Please tell us a bit about yourself and your shop.
All my life I've had a passion for animals. My family got our first dog, a chocolate cocker spaniel named Charm, when I was 2 yrs old. She was really my best friend growing up! I have a tattoo on my back with her name and a star. I also had two other dogs growing up, and a cat. Neeka was a black lab/golden retriever cross and she passed on at 15yrs in June 2010. I plan on getting a portrait tattoo of her when I get the money together. Charm was my best friend, Neeka was my baby. I recently adopted my dog Bruno-Luke (6 months ago) and my cats August and Wesley (2 years ago), and we really are one big happy family!! My other passion in life has always been psychology, in fact I have my BA in Psychology from Boston University. I find relationship dynamics as well as many other aspects of this discipline fascinating. I like to think, or at least hope, that these passions come through in my art in my shop TheSketchyLife here on Etsy. I am completely self-taught and actually only started drawing about 3 and a half years ago. At first it was only a hobby, but my best friend Harry was very encouraging whenever I would show him my drawings, and that lead to him introducing me to a local art gallery owner who put me in a show. That was August of 2011. It's really since then that I decided this is the career path I want to be on. My art is constantly developing and changing, as I don't like to put boundaries on my work. My art is really very personal in an abstract manner. It is certainly a look into my mind. I call my shop TheSketchyLife because a)the obvious - I sketch! and b) my life has been very very interesting thus far and lots of my art comes from the experiences I've had.

What inspired you to open your shop?
I was very motivated by the success of the show I was part of to open my shop. I made a sale and also was requested to do a commissioned piece. I thought to myself ''Ok, maybe it's not just my friends who like my art!".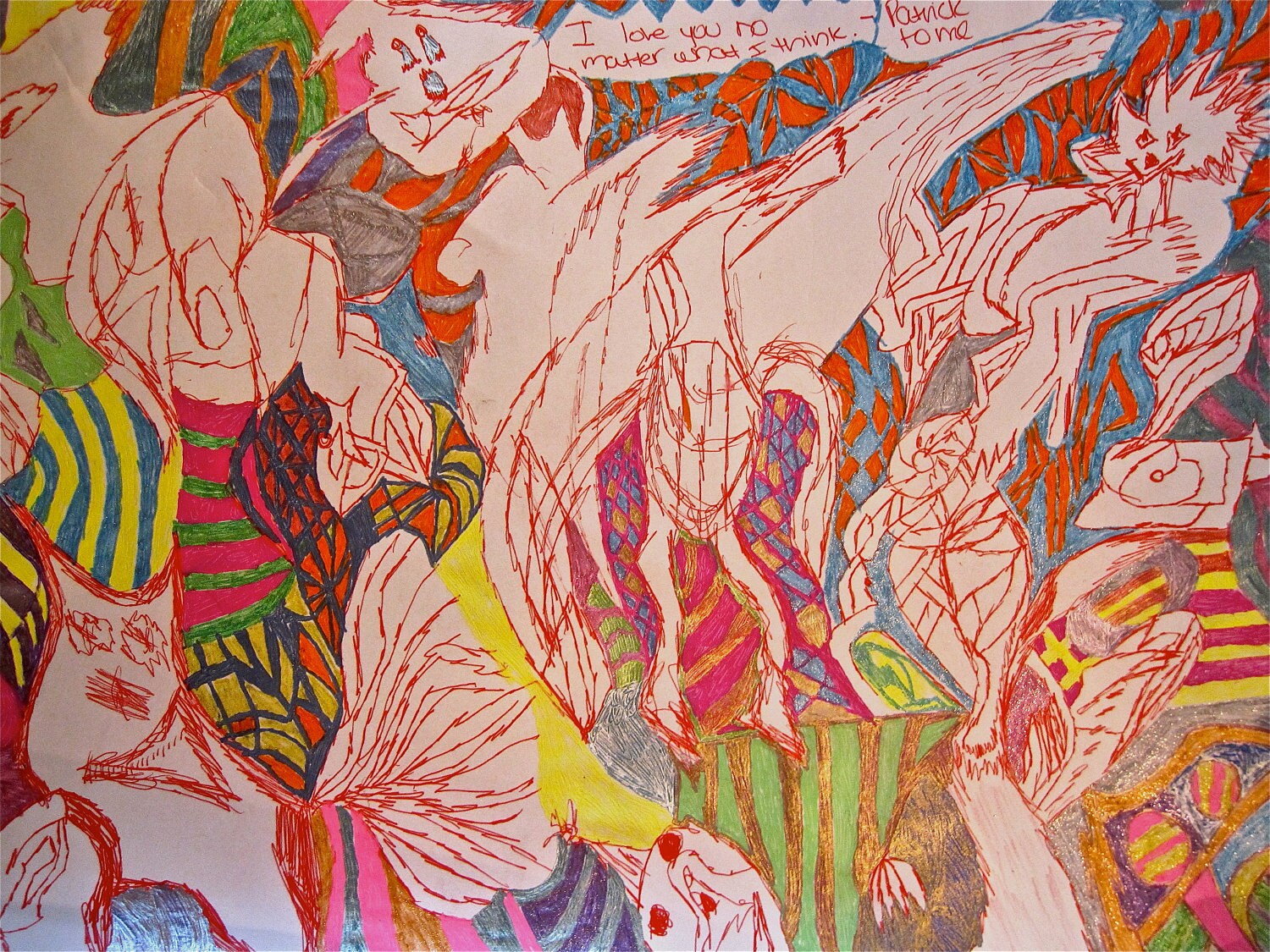 What do you do when you aren't designing & creating things?
When I'm not drawing or painting (something I've started about 5 weeks ago that I LOVE) I'm busy walking my dog, playing with my cats, hanging out with family/friends, going to the local pub/cafe. All the normal stuff I suppose!
Where, who, or what does your influence come from?

I would say my influence comes from many places. As for ''who'' I really look up to the late Dr. Suess and Hunter S. Thompson (love his attitude and the fearless way he lived his life), Ralph Steadman, Quentin Blake, and Hundertwasser. Also, like I mentioned earlier much of my art is influenced simply by my previous life experiences, which include being homeless among other things. I've had the opportunity to view the world from many many different perspectives, which I am grateful for.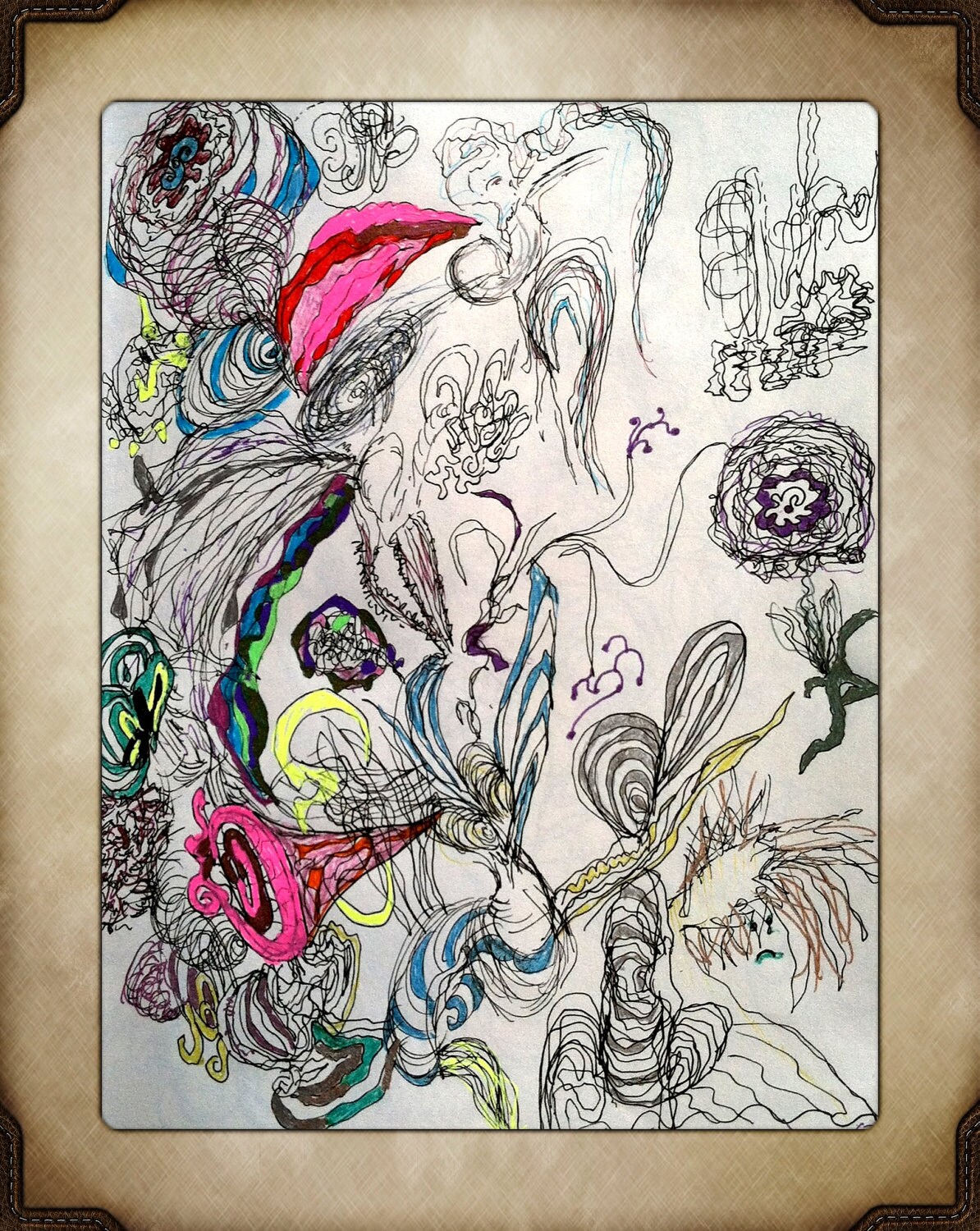 What inspires you to be creative?
I'm not sure I have an answer as to what inspires me to be creative. I suppose I have always had a creative mind, if that makes sense. Art is an amazing outlet to share my ideas that I might not be able to put into words. I also really truly hope that when people view my art it somehow taps into a tiny part of their brain that has never been tapped into before, and that somehow inspires/influences their life in a positive way.
When did you first discover that you were or wanted to be an artist?

As far back as I can remember I have doodled and enjoyed the sense of peace that gave me or the satisfaction out of finishing a really cool one, but it was about 3 1/2 years ago that I started drawing. I was in a desperate situation and for complicated reasons was not living with my dog (Neeka). I missed her so much and so one day did a sketch of her from a picture on my phone. I looked at it and thought, ''wow that actually looks like her''. I had no clue I could draw before that!!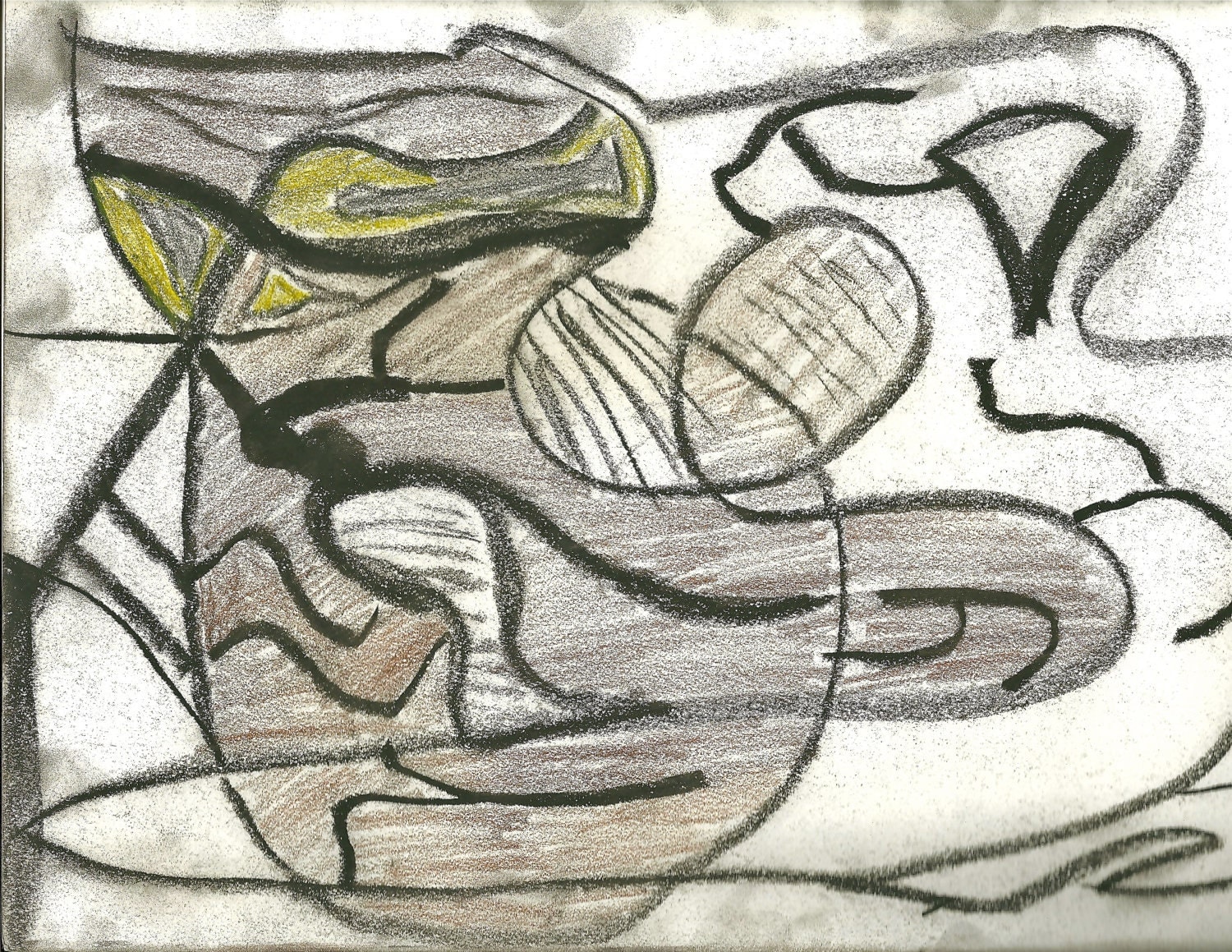 What inspired you to get involved in charity work/rescue?
Animals have always been the ''rocks'' in my life. I feel a need, desire, and responsibility to give back to the animal community in any way possible. Right now, because of financial circumstances, the way that is possible is by donating sale proceeds from my art.
What charity/cause are you promoting right now? Please tell us a little about it and where we can find out more.
Right now I am supporting The Gentle Barn. They are a farm animal sanctuary out in Santa Clarita, CA. I have had the chance to go their a few times because I have family in California. They are AMAZING. I really can't emphasize enough how much work they put into saving neglected/abused animals. They also host groups of ''at-risk'' kids/teens from the L.A. area and teach them about the abuse the animals at their sanctuary have been through and how it took the animals a long time to trust people again, etc.. etc.. The kids/teens are able to relate and seem to lose their ''hard edge'' and kinda melt into the animals. They also host groups of disabled people who want to have a connection and love being around the animals. It is a win/win for everyone!! Feel free to visit this worthy cause on their Facebook page also.
Who are your favorite shops to browse on Etsy?
Being in the visual arts field, I tend to enjoy looking through other visual artist's shops the most. However, there are so many amazing shops on Etsy that are completely different than anything I do and I also get great pleasure browsing them!
What other shop owner would you like to learn more about?
I'm not sure I could pick any one shop owner I'd like to learn more about, I'm interested in everybody's story!!
Where else, other than Etsy, can you be found on the net?

I have a Facebook fan page where my art can be viewed.
Do you have any coupon codes that you would like to share with our readers?
I do in fact have a coupon code :) I am running a sale until February 29th, 10% off all items (not including shipping and handling). Just enter the following code at checkout: 10123
Add a comment below to enter for a chance to win this cool original artwork from Allison!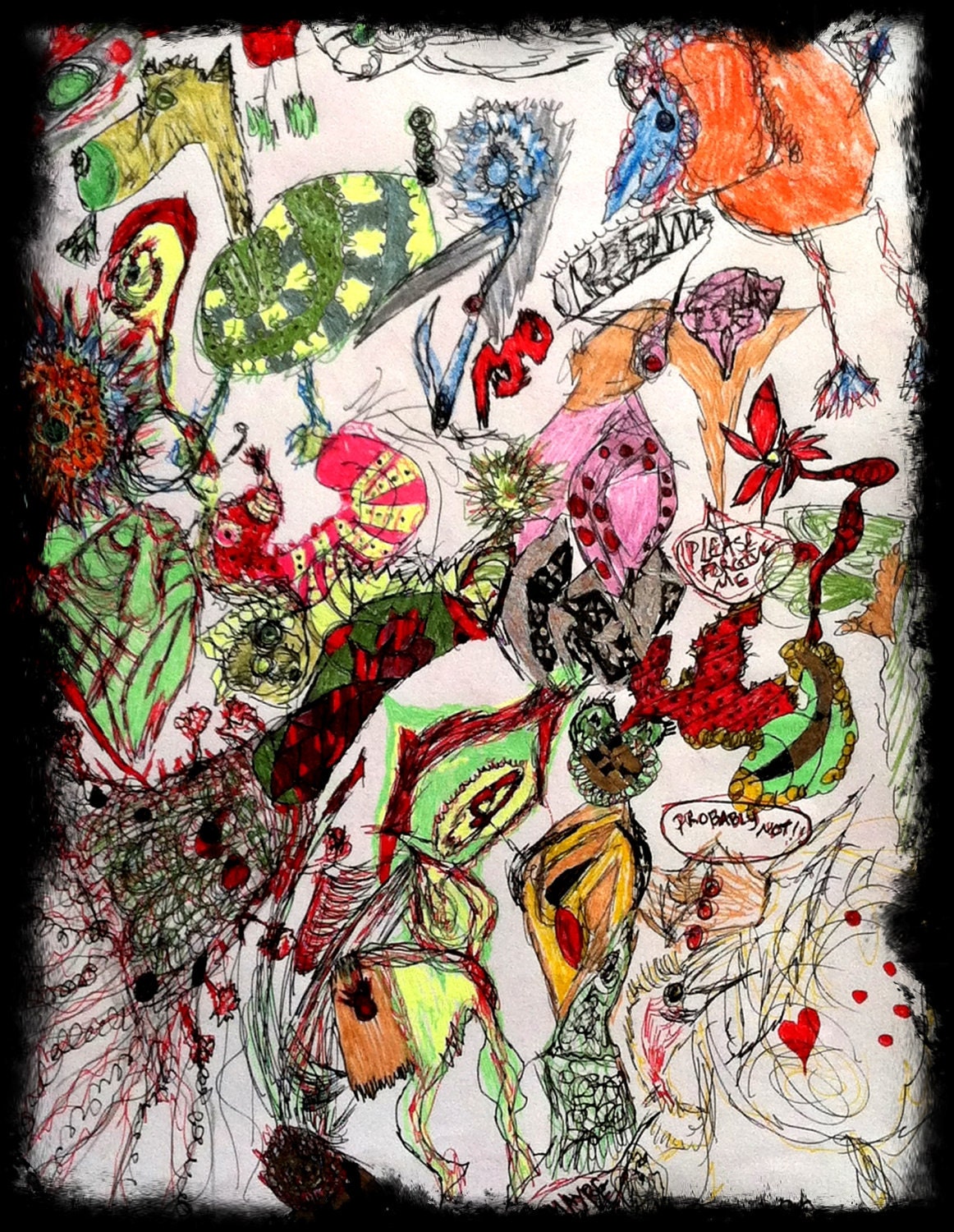 Drawing held on March 2nd.