Guest blogger: Smokey
I had my BEST Christmas present ever when I got the new
Smokey Super Mouse
I wanted from
frenchpackrat
. She makes WONDERFUL
woolly tailed catnip mice
also!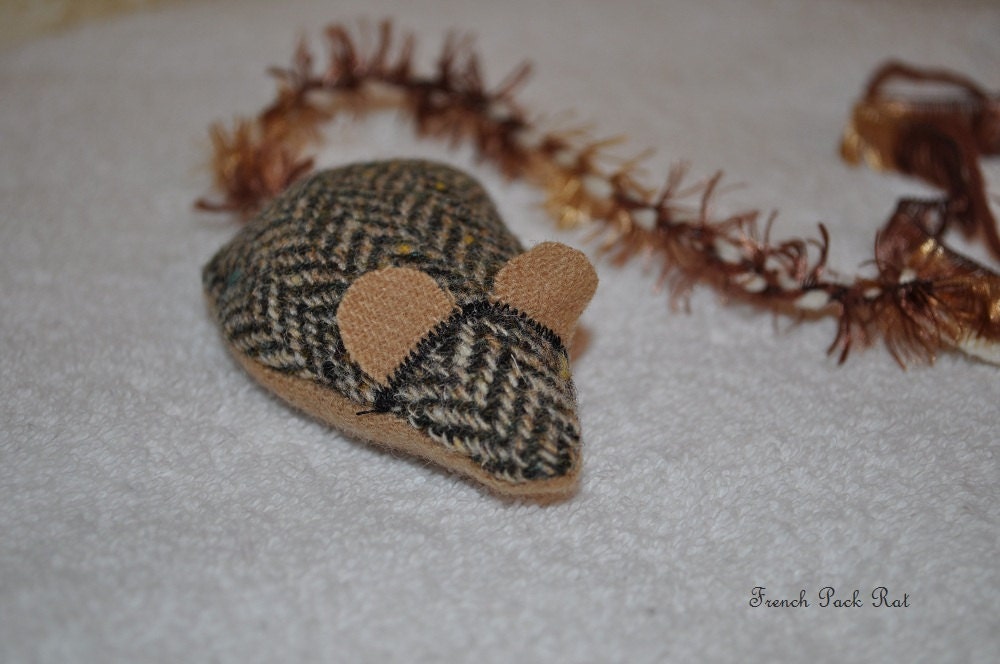 My inside kitty friends got TWO woolly tailed catnip mice!
Unfortunately, I am VERY hard on my toys and destroyed the regular mouse in record time. Oops! So the lovely Michelle made me a special, super tough mouse for destructive cats, like me. Here I am with my new Christmas frenchpackrat mouse:
I love my new toy! Boy, do I need a nap! Thanks Michelle. :-)
Happy New Year!